AN INTERVIEW WITH AN INTERNATIONAL MOTION DESIGNER OSCAR SALAS
Here I'm back withe yet another interview , this time with world's youngest motion designer Oscar Salas, a 18 year old freelance motion designer from Venezuela (Maracaibo) , worked to some big companies like DELL , New York Life , Steelseries , Machinima & maynmore.

He has 25,000 subscribers/followers on YouTube. In meantime he plays video games & sometimes makes music.
And here I shall be asking him certain questions pertaining to his work & the industry that he has passionate about.

How did you discover you wanted to be a motion designer ?
 I wasn't expecting to be a Motion Designer.. All started on Youtube, doin videos for fun. Few months after playing around and uploading content (gaming) i decided to take this as a serious thing, and i started learning and trying diferent styles with AFX. After few months - a year, i got a lot of positive requests from professionals. After that, i decided to take this as a Job and i did. Right now i work with companies and with big websites. I like to do different styles, to complete myself into the different places of the Motion Design.
How did you get into your first job in the industry?
 A company requested a video from me - it was a little company. I was happy, the first time that i ever got paid as a Motion Designer - Freelancer. The location of this brand was in USA, selling stuff about Gaming if i remember. After getting some connections from this company, i got a request from Steelseries for a Website Presentation. 
Tell us more about your feelancing projects ? & What software do you use?
I use AFX - After Effects CS4. I'm sure that i'll be using CS5 after getting a new computer.
My freelance work it's good. I get enough clients per month to make my life. Usually all my clients are into my style (Minimalism - Shapes Style). When the client needs other style apart of that one, I make them as they want. I have 2-3 Years using AFX, so i have the experience to make (almost) everything.
My lastest projects were made for websites. Few months ago i worked with DELL (the computers company). That was the biggest job that i got this year. 
How do you keep your ideas staying fresh?
I get some inspiration by listening to music.  When i need ideas, i get into "vimeo.com" and watch some projects/videos from my favorite Motion Designers around the world. These are my ways to get a little bit of inspiration. Apart of that, while i'm walking in the streets, i get some of my ideas. But that's something personal, i think.
Of all your work/project, which is your favorite and why?
I have a lot of projects and videos. It's hard to have a favorite one. I like all of them. Probably, if i have to select one right now, i'll choose my lastest one, it's a new style that i tried.
It's called "Viral" because of the client. The concept/idea was from myself. I got a little of inspiration from one of my favorite motion designers, Tekuya Hosogane.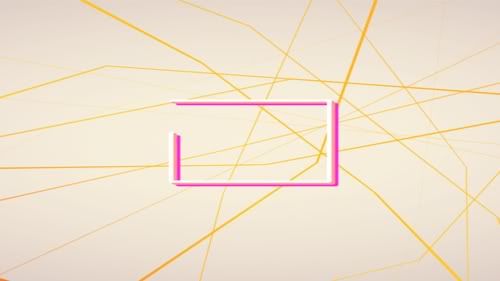 Are there any plugins you would recommend?
I'm gona be direct. I'm sure that, a lot of people from the website, already have "optical flares" - "trapcode" - "magic bullets" and stuff. I have to recomend to everyone this: "Sapphire Plugings" from AFX. They are perfect for a lot of things.
What influences your work? 
I'm into the minimalism style. Probably my influences are - "Use less, make it look better". I don't know. People know that it's my style because i have a particular way to keep and make my ideas. I like to make these kind of projects but i'm open to other concepts. Actually, i have works with other styles. I'm really happy with all my stuff, from the followers feedbacks, it's all about of: "How to make it look professional with a simple animation looking". That's what they feel when they watch my Motions, and that's my influence.
What are the biggest challenges you have faced being a motion Designer?
The biggest challenge it's the everyday question. "How to make everything original?" or "How to think about new ideas?". Every new project it's a challange. I try to make everything diferent from my other works. It's hard sometimes, when i'm out of inspiration, but i think i have an awesome job done from what i have already made.
Where do you see yourself in 10 years?
That's hard, i'm not sure. I feel that i'm going to be producing motions for movies - commercials of the biggest companies in the world. Well… That's what i want. I'm not sure if that's going to happen. I'm making my way to get into that world. I'm 18 years old and a self-taught user. From what i know and what i do, i have a possibilities.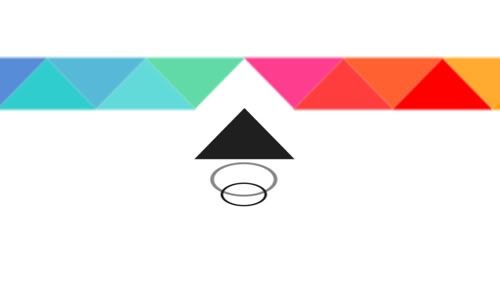 Are there any Site you would recommend for Motion Desginers ?
Both are good websites if you want to get into Motion Design as a professional. You are going to learn some interesting stuff from these websites.
Also, my networks, haha.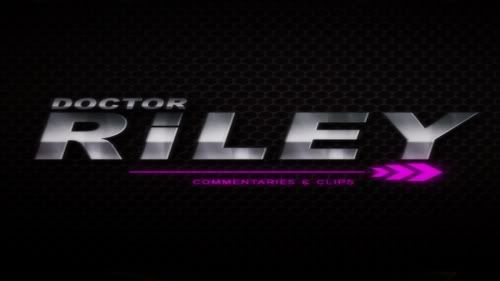 Anyone you'd like to give thanks or show appreciation to ?
Yes. Thanks to all my followers over Youtube. I actually lost my channel few days ago, i got over 700,000 views there (and 25,000 subscribers) but i'm talking to youtube to see if i can get it back. Apart of that, i have some of my fans in some of my networks, so i keep the updates there.
Apart of my youtube followers; Thanks to: Drewboix (ABC Channel Motion Designer), Chase Hochstatter, Charles Vannier (http://www.musamachina.com he is an amazing music designer), Ezequiel Marquez, Joseph Ramirez, Hugo Moyer, Alexis Baptista, Cesar Villaroel & a lot of more people! 
Any tips/advice for newcomers in this industry ?
Try to find an style, get into it. If you like Motion Design, make it your job. Give a lot of time to be the best and try new things -  new styles. It's a fun career, open and with a lot of possibilities. The best way to learn it's to improve by yourself and to give it time. You can use any of the websites that i recomended to learn the basics.

Thanks for the interview, i'm glad for this.
Again, Thanks!
alisun-wallace reblogged this from shuvravfx